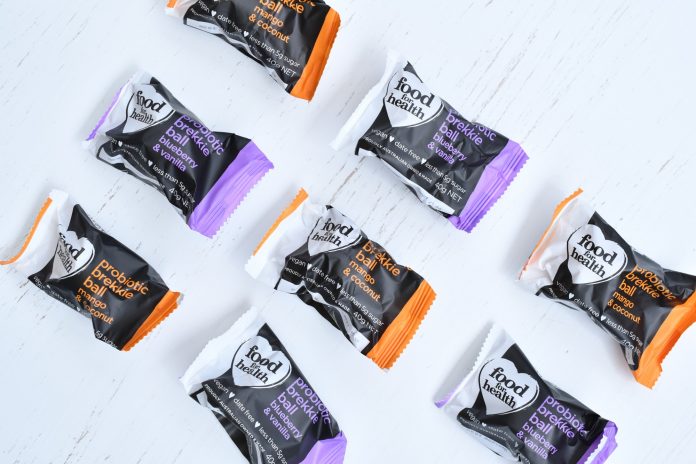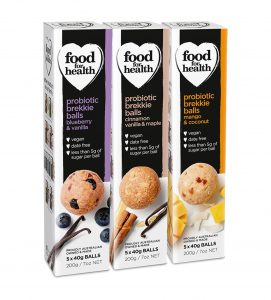 Food for Health knows that mornings can be rushed, and breakfast is sometimes a second thought.
That's why their Probiotic Brekkie Balls are said to be a nutritious, delicious breakfast snack that comes in three flavours: Mango & Coconut; Cinnamon, Vanilla & Maple; and Blueberry & Vanilla.
The 40g balls contain less sugar than other snack balls on the market.
"I know how important healthy choices are for consumers, so my biggest priority when we were researching and creating the Probiotic Brekkie Ball range was to find a way to keep sugar to a minimum," says Food for Health Founder, Narelle Plapp.
"The secret to Food for Health's guilt-free range is the absence of dates.
"Dates have a very high natural sugar content, so instead we've made the Brekkie Balls using Aussie-grown oats as the base ingredient. As a result, each Brekkie Ball contains less than five grams of sugar."
However, despite the name, Ms Plapp says that the snack can be enjoyed at any time of the day.
As well as being low in sugar, Food for Health's Probiotic Brekkie Balls are vegan and two of the varieties – Mango & Coconut and Cinnamon, Vanilla & Maple – are FODMAP Friendly.
The range is now available in the health food aisle of Coles and independent supermarkets. The RRP is $12.00 for 5 x 40g balls.
For more information, visit foodforhealth.com.au.