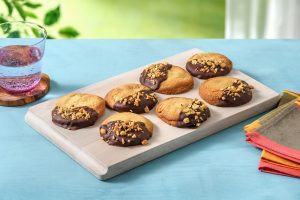 HelloFresh says hello to two new product offerings in May, as part of its new and improved menu.
In February, the meal kit delivery service launched its Dessert portfolio. Now, the team have released new Baking recipes that offer a variety of six-step recipes to cater to weekend or special occasion baking.
The new menu has been inspired by the most searched baked goods in Australia in 2020.
"As more people turn to baking in the cooler months, it's the perfect time to launch new Baking recipes and provide customers with another opportunity to share the joy and excitement of cooking together with their friends and family," HelloFresh Australia CEO, Tom Rutledge says.
For $13.99 customers will have the chance to select one six-serve baking recipe a week, with recipes including: Double Chocolate Cake with Ganache Icing, White Chocolate Chips and Candied Hazelnuts; Spiced Carrot and Nut Cake with Orange Cream Cheese Icing; and Brown Butter Peanut Chocolate Chip Cookies.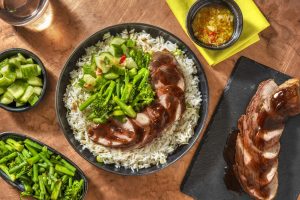 Taste Tours
HelloFresh is also 'teasing taste buds with brand new recipes exploring different international cuisines and flavours'.
For $4.99 per serve, the meal experience includes Chinese-inspired Char Siu Pork with Chilli Ginger Oil, Sesame Soy Greens and Pickled Cucumber and Korean-inspired Fried Chicken Burger with Sesame Fries, Smashed Cucumber and Sriracha Mayo.
Other cuisines comprising the 'Taste Tours' menu include Japanese, Argentinian, Moroccan, American and Indian.
The Taste Tours menu will be available for a limited time, of 7 weeks.
Mr Rutledge says, "Through our Taste Tours menu, we wanted to make it as easy as possible for customer to experience a greater variety of delicious dishes and cuisines from their own home."