Australia's retailer trade show Life InStyle is back in Sydney the "first major retail trade event back since the pandemic."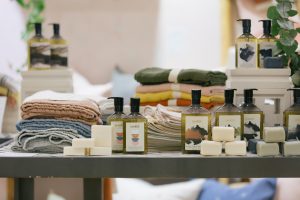 Taking place at the International Convention Centre (ICC) this weekend, 17-20 April, Life Instyle Sydney showcases a handpicked collection of brands from across Australia and beyond. Curated for retailers, it's the ideal opportunity to meet the makers behind the brands and see their beautiful collections before anyone else.
The trade show offers something for everyone including First InStyle, which provides a unique opportunity for businesses within their first three years of trade, to launch themselves into the wholesale market.
The Neighbourhood: Great Southern Land is a space dedicated to showcasing brands that are inspired by and celebrate the unique spirit, landscape and culture of Australia. Both First InStyle and The Neighbourhood are the ideal showcase for small Aussie brands and businesses to get back to business after a very difficult year.
This year's education theme is 'Retail Therapy' with top Aussie experts talking about everything from post-Covid recovery to increasing the impact of marketing campaigns. These talks are free to anyone who registers. Learn more about the sessions and speakers here.
Life Instyle also presents the 'Business Couch' where people can sit down and learn from experts about marketing, e-commerce, business strategy, sales tools and turning a physical store into an online powerhouse. Check out the stellar line-up and register for free here.
Tickets are complementary upon registering and a current ABN is required.
"As the premium platform for brands and retailers to connect, collaborate and do business, this is the perfect way for Aussie business and retail outlets to get back to face-to-face business."
For more information on Life InStyle, visit Facebook, Instagram and Twitter or follow the hashtag #LifeInStyleSyd!