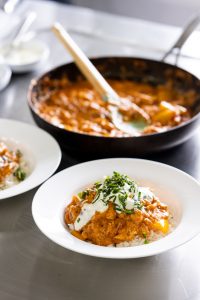 Plant-based company MEET has announced its frozen range of plant-based products will hit 820 Coles shelves.
With 15 years in the making, MEET has worked on the taste and texture of its plant-based meat and has delivered a 4.5 star health rating.
One in three Aussies are either 'flexitarians' or meat-reducers, says research by Colmar Brunton.
With plant-based diets on the rise, it's becoming an increasingly important part of Australia's export industry.
"We're extremely proud to partner with Coles and offer our healthy range of frozen, plant-based meat products that look, smell and taste like meat," says CEO at MEET, Matt Dunn.
"Whether you're a vegan, vegetarian or flexitarian, the whole family can enjoy our range of products that look, smell, and taste like meat – without any trace of animal products."
Coles General Manager for Dairy, Frozen and Convenience, Charlotte Rhodes says, "Plant-based diets have grown in popularity over the past decade.
"At Coles, we strive to deliver only quality products to our customers. That's why we're excited to partner with MEET, an Australian-made, owned and operated family business, to meet the growing demand for plant-based meat alternatives in Australia."
The range of MEET products including, Meetballs and 'chicken tenders', will be available for $9.50 in the freezer section at participating Coles stores around the country.
Products from the MEET range is also served at venues such as, Burger Urge, Burger Love, Johnny Rockets, Hard Rock Café and more.
For more information, please visit themeetco.com/