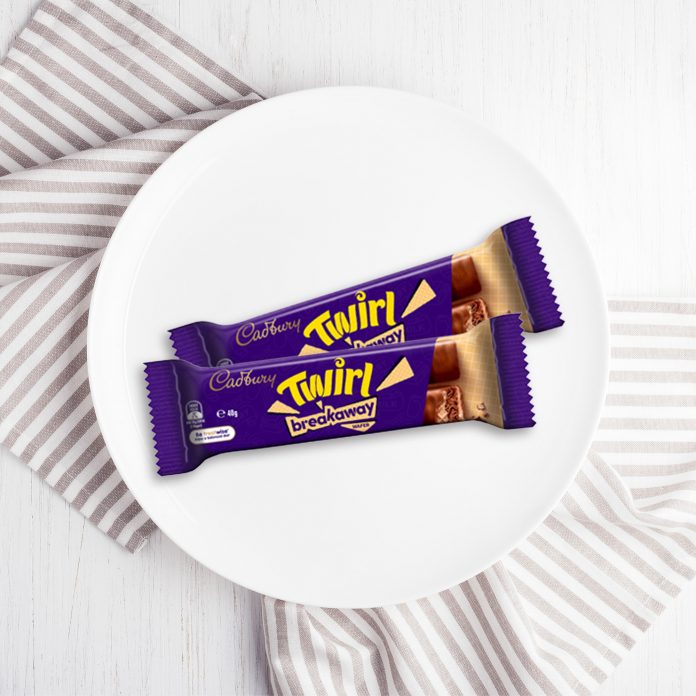 Cadbury is providing you with another sweet option from the confectionery aisle.
The new Twirl Breakaway combines Twirl milk chocolate swirls and curls, sandwiched between two crispy breakaway wafers and coated in a layer of Cadbury Dairy Milk milk chocolate.
Previously, Cadbury released the Cadbury Dairy Milk Breakaway block for a limited time.
Now, it's taking on a new concept.
"We know Aussies love Twirl and Twirl Breakaway is another great way to enjoy Twirl, which is now the fastest growing Cadbury bar brand," says Senior Marketing Director ANZ, Paul Chatfield.
"We can't wait to see Breakaway back on Aussie shelves again in 2021."
Cadbury Twirl Breakaway will be available in stores from January 2021.
The RRP is $2.00 for medium (40g) and $3.20 for the king (58g) size.