Social media has a pervasive influence on the spending habits of 88 per cent of university students according to an Australian-first study.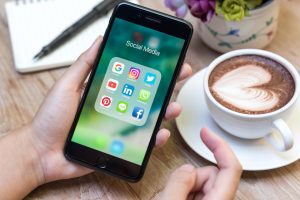 The 'UniBank Social Spending Report' looked at the influence of social media on university student spending habits and how it affects students' personal finances.
Forty-three per cent of the students surveyed cited the seamless in-platform shopping experience of Instagram and Facebook as a major trigger for how much they spent via social media.
Thirty-nine per cent of respondents also cited FOMO (otherwise known as 'fear of missing out') and peer pressure via social media as another driver.
"If you're aged under 25, you're constantly exposed to aspirational lifestyles on social media, so it's not surprising to see it has a real impact on students' spending habits," UniBank General Manager Mike Lanzing said.
The report also showed key differences in the way social media influences male and female spending habits. Men are most influenced by what they see on social media when choosing restaurants, cafés and bars (61 per cent), followed by festivals and events (55 per cent) and travel (35 per cent), while female students feel more influenced to spend on fashion and beauty (71 per cent), followed by restaurants, cafés and bars (66 per cent) and then festivals and events (57 per cent).
Despite 72 per cent of university students saying they always consider what they can afford before they spend, 32 per cent admitted to some buyers' remorse, saying they had regretted spending their money on a purchase made through social media. Key regrets were wishing they had spent on something better or more important (65 per cent) or the purchase not being what they wanted (32 per cent).
When it came to methods used to make purchases on social media, 82 per cent of university students used their own savings or debit card, while only 15 per cent used credit cards.