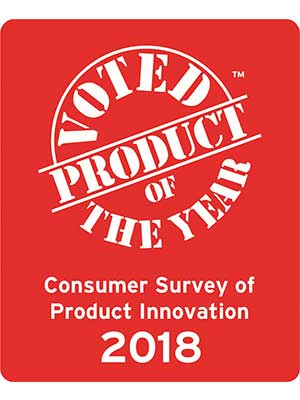 More than two-thirds of this year's Product of the Year Award-winning products are from private-label or retailer-exclusive brands.
ALDI Australia won 13 categories in the 2018 Product of the Year Awards, building on its success in 2015, 2016 and 2017, when it won in eight, 12 and 16 categories, respectively.
A spokesperson for ALDI Australia says the wins are testament to the retailer's focus on offering innovative products.
"The diversity of products selected this year highlights our ongoing commitment to consumer satisfaction across our entire range – everything from health and beauty to cleaning, coffee and bakery goods," ALDI Australia said.
Coles also won across 13 categories, building on its success in 2015, 2016 and 2017, when it won three, four and five categories respectively.
Coles Brand General Manager Quality and Responsible Sourcing Tim Milano says the popularity of Coles-brand products has driven the team to continue to innovate and produce products that shoppers love.
"We're pleased customers are enjoying our products, and having 50 products across multiple categories awarded is a testament to the hard work of our team to create new and exciting products for our customers," he said.
"Creating innovative products is also credit to our great relationships with suppliers, whom we work closely with to develop quality products at great prices for our customers."
Awards newcomer My Chemist/Chemist Warehouse won in two categories, while Metcash also took out its first Product of the Year awards with its new Community Co range winning five categories.
Metcash General Manager Private Label Mehul Patel says the company is proud to have picked up the awards within 12 months of the Community Co range being launched.
"After extensive research among Australian shoppers, we developed this truly unique range to fill a gap in the private-label market," he said. "From the research, Community Co was created by an expert team at Metcash, working closely with a number of Australian suppliers to bring it to life for Australian shoppers."
Metcash says the range offers shoppers brand-quality products at compelling, everyday low prices and a contribution from every product sold goes to community projects.
"The range is anchored in Australian values and is synonymous with independent retailing," Mr Patel said. "This is evident through all elements of the brand, from product sourcing through to the bespoke packaging designs.
"We've worked closely with independent retailers to develop Community Co and Product of the Year confirms this is a win for Australian shoppers and for our retailer partners who are able to access a greater share of the private-label market."
The 2018 Product of the Year Awards were presented at a ceremony in Sydney. For further details on the winning products – both branded and private-label – check out the November issue of Retail World.