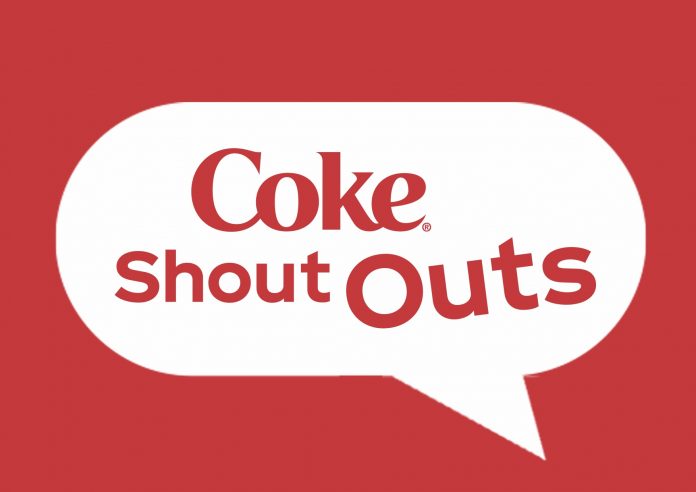 Coca-Cola is offering the opportunity for Aussies to feel T.V. famous.
This year, Coca-Cola is holding an 'open casting' giving anyone the chance to star in its T.V. ads.
With thanks to 'Share a Coke', up to 170 unique ads will be created and will broadcast on various platforms.
To make the cut, consumers need to film a short video of themselves giving a 'shout out' to a mate they would like to Share a Coke with this summer.
"Forget actors and actresses or models and celebrities, this summer our Coke ads are all about everyday Aussies," says Coca-Cola Australia's Marketing Director, Lucie Austin.
"We want to give people a chance to give a shout out on national T.V. to anyone they think deserves one."
Ms Austin continues: "It might be a shout out to a Legend frontline health worker, a thanks to your Mate or your Mum who has been there for you this year, or saying cheers to your True Blue local barista.
"This is all about giving people the opportunity to have some fun and share some love after what a really tough year [it] has been."
Adding to the Share a Coke campaign this year, Coca-Cola is including Aussie nicknames on the packaging of their soft drink bottles.
Popular colloquialisms like Champ, Squad, Legend and Queen Bee and cultural nicknames, such as Mi Amore (My love), Tita (Aunty) and Agapi mou (My love) will also feature on the bottles for the first time.
Consumers can customise their own bottles at shareacoke.coca-cola.com.au.
To learn more about how to get involved head to shoutout.coca-cola.com.au.