Throughout lockdown, 41% of Aussie consumers chose to purchase new brands, with a whopping 85% stating they will continue to buy from those brands in the future.
The research comes from Bazaarvoice Inc. and provides insights about shopping habits from more than 8000 consumers across six countries and explores the trends likely to continue post lockdown.
Online shopping stats 
21% of Aussie consumers shopped online at least once a week during the lockdown period of their respective state or territory. One in 10 people made multiple purchases a week.
The younger generations have proven they are more adventurous with their online purchases. Almost two thirds (59%) of Gen Z tested out new product options, compared to just 19% of shoppers over 65.
Key trends and factors 
Price continues to be an important factor for shoppers with 35% cite it as the most influential factor in any purchase.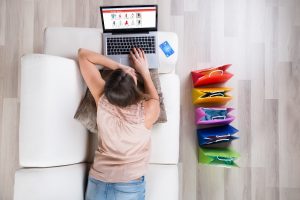 In not-so-shocking news, the ability to buy products online and the availability of stock is also a big deciding factor (15%), making it clear that all retailers must deliver an omni-channel strategy.
A statistic that really is a sign of the times, is that television advertising remains one of the least influential platforms when it comes to purchasing a product. Only 5% of consumers say they've been swayed by content they have seen on the T.V.
"Amazon has been one of the big winners of the last few months," says APAC Managing Director at Bazaarvoice, Kate Musgrove.
"…but our research shows that 4 out of 5 Australian consumers are likely to increase their shopping at independent stores, either online or locally. This presents a huge opportunity for the other brands to win loyalty from new customers as people's habits change."
Into the future
Ms Musgrove concludes with: "Retailers and brands must stay in tune with consumers' priorities over the coming months and ensure they provide store and product information that instils confidence in shoppers. As consumers return in-store, the use of technology to connect online and offline and provide shoppers with product information before they visit will be important. An omni-channel approach not only enables a stronger connection with consumers but also creates a seamless experience."