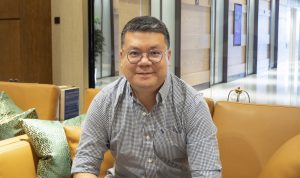 Customer service today is vastly different to customer service even just a year ago.
By Lucidworks Vice President APJ Scott Ho. 
Prior to the pandemic, retailers' customer service was largely reliant on the smiling faces of employees. However, with those faces now being covered by masks and Perspex screens, other means are needed.
With social distancing enforcement a priority for businesses, Australia's major retailers (including supermarkets) have encouraged the use of online services such as click-and-collect and launched new services such as direct to boot. The challenge with these services, is they reduce the personal contact employees have with brands, meaning their relationship is dependent on the organisation's website UX. As such, if the brand's e-commerce and online experience is poor, so will the customer's overall experience, which will negatively impact the relationship.
The online shopping trend
Online shopping has been on an upward trend for a number of years now and the pandemic has only increased consumers' use of it as they seek to reduce the amount of time spent in crowded supermarkets or get their shopping needs from retailers who've had to close physical stores. This means businesses must ensure they're optimising their e-commerce function, as it acts as the primary point of contact for consumers.
Failure to do so, will result in customers having a poor experience and becoming frustrated. If the organisation is lucky, the customer will at least find a way to complete the sale. However, in many cases the customer will leave the website and go to a competitor to fill their shopping needs. If the competitor is able to offer a seamless and enjoyable experience, the customer will be lost forever.
Improve the online experience
It's easy to talk about "improving the online experience", however, what does this entail? There are a number of components that play a role in customers' satisfaction when shopping online including load times, site aesthetics, information availability and so on. However, there are two factors that are of particular importance for businesses to consider—search and e-commerce.
Without an effective AI-powered search solution, customers will struggle to find the products they're looking for, which leads to "nearly sales" ie, sales that almost went ahead. AI-powered search doesn't just match the search terms inputted by customers with product names but reads and understands them to provide relevant results. For example, if a customer searches for "infant food", an effective AI-powered search will return relevant results that may actually be listed as "baby formula". Despite the product name not having any matching words to the customer's search term, the customer is still able to find (and purchase) what they want.
On the other hand, effective e-commerce solutions must be simple, quick and seamless. They allow shoppers to pay for their products how they want in a hassle-free manner. By perfecting the e-commerce process, customers will remember the simplicity and return again.
By prioritising AI-powered search and e-commerce, organisations will put themselves in pole position to develop strong relationships with customers, via online channels. With online shopping the go-to for more shoppers than ever, it's imperative businesses focus their attention on getting the online experience up to scratch.
About Scott Ho
Scott Ho is Vice President Asia Pacific and Japan at Lucidworks. Leveraging his 20-plus years in the technology industry, Scott is focused on enabling customers to get the most from their AI-powered search solution.

About Lucidworks
Lucidworks builds AI-powered search solutions for many of the world's largest brands. Fusion, Lucidworks' advanced development platform, provides the enterprise-grade capabilities needed to design, develop, and deploy intelligent search applications at any scale. Companies across all industries, from consumer retail and healthcare to insurance and financial services, rely on Lucidworks every day to power their consumer-facing and enterprise search apps.