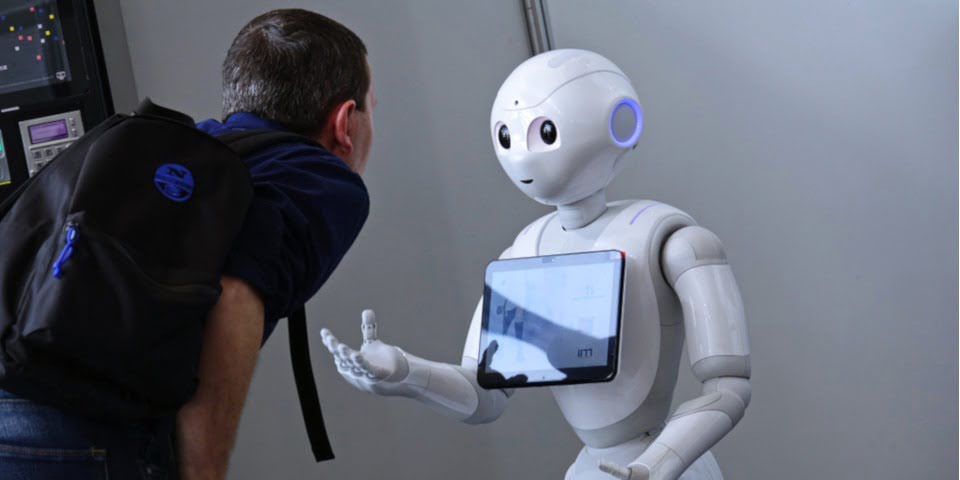 Retail has changed and it's not about to stop changing, with smart retailers adapting their approach, writes Retail World Journalist Peter Howard.
In the US, Amazon's recent moves sent a clear message to retailers and, while the reverberations have not yet been fully felt in Australia, the stage here is certainly set. Most consumers consider Amazon to be an ecommerce business, but its acquisition of food retailer Whole Foods Market, followed by the opening of a number of physical stores, posed some interesting questions.
It might appear that Amazon has stepped back into the past, but that is not the case at all. So, what is going on? Why has a successful online retailer joined the ranks of bricks-and-mortar operators?
Retail World spoke exclusively to Accenture Global Head of Retail Jill Standish to explore emerging retail strategies and gain insights into how retailers can take full advantage of opportunities presented.
"Accenture consult in the retail space around the globe and our message right now is 'retail with purpose'," she said. "Retailers need to be very clear about what they're doing, why they're doing it and how they'll use their stores, because the online retailers really have changed the shape of the industry.
"One of the things that I see going on, especially with Amazon and the Whole Foods acquisition, is that they have a clear purpose. With bricks-and-mortar presence, Amazon now have not only visibility of what people buy online, but also visibility of what people buy in a store as well. They're building a very detailed picture of who their customers are, what they buy and when they're likely to buy it.
"With their analytics, they can now predict my needs and offer me automatic delivery of consumables, such as dog food, toilet paper or shampoo. As a customer, if I knew there's a retailer out there that could do that, I'd be very happy, because it's one less thing to think about. And as it's convenient, I'm not likely to be very price sensitive: for a few dollars more I'm saved a trip. Eventually, Amazon could slip in their own private label, meaning their margin improves and I'm paying no more than I was originally."
This may sound good for the consumer, but it does bring up an interesting question: with more and more items being delivered, including whitegoods and replenishables, what will become of the traditional retail box?
To answer the question, retailers need to look across their whole business and not just at a store level, says Ms Standish.
"A retailer who wants to close a box that appears to be unprofitable may not know that customers actually go there to look and feel and touch – but then they go online to buy. If you remove that box, it's likely customers won't shop with you anymore," she said.
In order to make these important decisions, many successful retailers are turning to data analysis, although, according to Ms Standish, simply having the data isn't enough.
"A lot of retailers are putting all their data into a lake, throwing in some Twitter and social media information and then hiring a data scientist to figure out what to do," she said. "The end result is, at best, some improved reporting, which isn't surprising because, if you think about it, what's in the lake is a lot of history.
"The Accenture approach to data analysis is unique in the market because we're focused on finding patterns in that history and then, using artificial intelligence, to actually learn from those patterns and then make recommendations.
"AI enables retailers to look at what's happening across the whole estate. When they learn that the store considered to be unprofitable is where a lot of new customers are initially farmed, they think differently about closing it. It might just need to be reformatted to reflect how customers are using it."
The shape of things to come
Changing the format or purpose of a store so it is less of a supply point and more of a touch point – used for marketing, demonstrations or social activities that bring people with similar interests together where new or premium products can be seen –  is a major strategic move. Re-platforming existing retail space can't be done in isolation, but requires the retailer to look at overall purpose, potentially refocusing their marketing strategy, adapting their supply chain and adding new channels (as Amazon has done by entering bricks and mortar retailing).
"Things like getting your eyebrows waxed or having a cup of coffee with a friend are very human and very tangible and will always be needed, so there's a lot of creativity around store format and how retail space can be used, such as making a store a brand showcase," Ms Standish said. "We're seeing this in the telco space with stores that really don't have much inventory, but instead they have samples that are fulfilled from elsewhere and delivered direct to your door.
"Successful retailers are looking at the shape of their chain and asking, 'where should our stores be and what will they do?' They're wondering if they need as many, because stores have inventory and staff, and that's expensive.
"Any retailer prepared to invest in AI will gain an understanding of the patterns, trends and frequency of customers' purchases. They'll be able to say, 'Jill, here's an offer for you. Instead of going to the store for this product every three weeks, why not just have it delivered? And, by the way, people like you also buy these products too – here are their ratings and feedback on them'."
Changing the overall purpose of a business by re-platforming stores or introducing strategies based on data analysis and AI takes investment, vision and buy-in at every level of a business. However, Ms Standish says serious gains are to be made by utilising the tools and experience already available.
"The key message I share when consulting to retailers in the AI space is, 'don't start from scratch'," she said. "Retailers must learn quickly, leveraging the technology and algorithms that already exist.
"Our platform is a way of getting clients' data ingested fast and also placing it with external data sources, which is something in which we've made significant investment. In addition, we're working with our own ecosystem. The likes of Microsoft, Google and SAP are all going after this space in a big way and our strategy is around leveraging where we can help retailers navigate the various alternatives, including:
which ones really work?
which ones can we turn on fast?
how do we get your data in quickly?
"If a retailer's data lake isn't yielding anything, we're glad they have one, because we can help them get something meaningful out of it."
Back to the future
Re-platforming stores, adjusting channel mix and realigning infrastructure and resources are significant initiatives requiring vision, planning and investment. So, where should a retailer start the journey to their future?
According to Ms Standish, the answer lies in a powerful evolution of the zero-based budgeting (ZBB) concept that arose 40 years ago. In ZBB, budgets were set to zero each year and allocated based on need as opposed to historical precedent. The savings made were substantial, creating opportunities for reinvestment that enabled rapid growth in multiple companies, including major global names. The challenge was that with the C-suite driving the ZBB initiative, people in stores had no understanding of the goals and only saw cutbacks.
In response, Accenture has developed ZBx: the zero-based mindset.
"With ZBx there is an understanding throughout the whole business of what everyone is trying to achieve," Ms Standish said.
"ZBx changes culture so that there is buy-in to making purposeful, worthwhile cost savings, because everyone in the business knows the vision and purpose of the savings, including how they're contributing.
"One of the ways that we're differentiating our offering in the market is to make sure it's not about cost cutting. It's actually about going down to the store level and getting the store to be part of that purposeful cost saving so it can be reinvested in other things – such as introducing digital experiences for customers in their store. Staff get really excited about that.
"If you give people the outcome of what you're doing with the savings, they'll actually get behind it.
"I do think that ZBx can be something with a positive spin whereby you can say to your staff, 'listen, this is a way of fuelling the growth for our investment in digitising all our stores' – or whatever your strategy is."
Accenture describes ZBx as "a focus on agility over austerity, visibility over guesswork, and the future over the past to fuel growth and competitiveness". It isn't about line items and balance sheets. It's about transforming a culture within an organisation right to its foundation.
"Retailers are asking, 'what's the next thing that ' going to engage my consumers?' and 'where am I offering things that are relevant?'" Accenture ANZ Retail Lead Michelle Gruin said. "They also want to know 'how do I identify the things we should no longer be doing, because, even though they were relevant yesterday, they're no longer required?'."
Questions such as this are the right questions to be asking, but the answers are often expensive to implement, involving data analysis with AI and then making significant changes.
The smart retailers are making substantial savings through ZBx initiatives. It's those initiatives and the resultant savings that, as with Amazon, are enabling them to go back to the future.