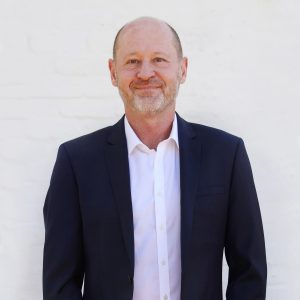 There have been clear winners in Australia's recent online shopping boom.
By Attraqt Regional Director – APAC Russell Godin. 
For retailers like Amazon – who boasted triple profits in Q3 2020 – and local retailers such as Bunnings, Harvey Norman, JB Hi-Fi and Woolworths, success has been found by accelerating their digital journeys; finding innovative digital tools and services to improve processes and customer experience.
But there have also been clear laggards. Retailers who've been completely drowned by the accelerated digitisation prompted by the pandemic. In most cases, they had not already invested in – or even thought of – making digital experiences and personalisation a priority.
Now, whether a digital champion or a digital laggard, all retailers are faced with a consistent issue: a disconnect between the level of personalisation and recommendations that consumers expect versus what's actually being delivered.
The gap is particularly glaring when it comes to content personalisation and product recommendations.
Misalignment leading to missed opportunities

We recently spoke to 1000 Australians about their shopping habits. Our data shows that 77% of consumers are regularly served with irrelevant content or product suggestions when shopping online.
This is quite concerning considering almost half of consumers regularly leave websites without making a purchase because they feel it has been poorly curated for them.
In Australia alone, the estimated annual cost of retail friction – anything stopping a customer from completing a purchase on a product – is $29 billion.
The cost of this irrelevance not only drives consumers away from websites, but it also prevents meaningful brand engagements and, ultimately, impacts sales. Let's not forget, there is a cost of acquisition to get a customer to a website, and unless retailers drive conversions there is no return on investment.
If Australian retailers want to address this huge missed opportunity, and continue on their online growth path, they must work on addressing what consumers are craving.
That is creating highly relevant experiences for each moment of the shopper journey.
Personalisation in a world of endless choice

Consumers crave content, and its place on the path-to-purchase is still very much embedded into the online experience. However, without relevancy and context, content alone is counterproductive.
In fact, the very thing driving shoppers online – unprecedented choice, better deals, more convenience, no geographical boundaries – is also what's driving them away if product recommendations and content are not personalised based on what they are looking for. Consumers can easily get lost in an endless world of choice.
When it comes to content, the extra conundrum lies in being able to offer more than just tailored, practical information about products. Shoppers are looking for inspiration, advice, discovery and richer connected experiences – basically anything that they would find in-store or interacting with a sales representative.
Consumers expect the 'theatrics' of in-store shopping at the click of a mouse. To respond, retailers need to focus on understanding human behaviour and, more importantly, its context.
It's about fostering individualised and connected micro-experiences that support e-commerce discovery, inspiration and purchase.
Relevance and micro-experiences

Without the relevance part of the puzzle, it's impossible for brands to act on customer intent in real-time.
It's all about orchestrating experiences that are efficient, compelling and connected from moment-to-moment on the complex shopper journey. At each point in time, retailers need to be able to better know what customers want, understand the context of their behaviour and predict what they want, or how they want to be inspired.
Artificial intelligence (AI) is swiftly becoming the means for digitally savvy online retailers to shift away from a function-based approach to an experience and context-based model. As a result, we see more brands use AI-powered search functionalities to understand, predict and respond to what their customers want or expect.
For example, technologies such as 'product fingerprint' is used by some retailers to scan, comprehend and capture advanced data about every product available on a site. This enables them to offer highly relevant products to customers, even when the attributes being searched for are not explicitly mentioned within a customer search query or in the product description.
We also see technologies like natural language processing and deep learning being used to continuously learn customer intent. Based on context such as behaviour, searches and actions like clicks, those tools help deliver on the highly merchandised experiences shoppers expect to see translated from in-store to online environments.
If Aussie retailers want to unlock their full growth potential and continue creating unique experiences as they bring more products and content online, they need to use AI and context-based personalisation capabilities across the entire customer journey. That's how they will exceed shopper's expectations, while reaching commercial goals.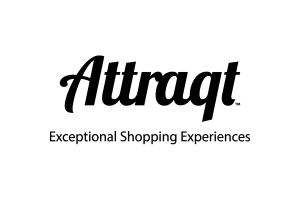 About Russell Godin

Russell Godin has over 20 years of experience in retail management. As Regional Director for APAC, Russell works closely with retailers to support their online strategies, deliver great shopper experiences, and drive commercial outcomes. He is also tasked with strengthening strategic campaigns for channel partners, which include digital and content management agencies as well as application developers.
Having held positions at Woolworths South Africa, Specialty Fashion Group, the James Pascoe Group, Telstra and the LVMH Group, Russell has a deep understanding of the evolving challenges and opportunities facing retailers in today. 
About Attraqt

Attraqt powers exceptional shopping experiences for over 300 of the world's leading brands, manufacturers and retailers. Attraqt provides a set of API-enabled, algorithm-driven, intelligent SaaS services covering personalisation, search, navigation, merchandising, recommendations and internationalisation. 
The Attraqt platform orchestrates AI models in real-time while allowing clients to integrate their own algorithms. This helps build true personalisation strategies and creates differentiated experiences at scale, so our customers can exceed the expectations of today's shopper, while reaching commercial goals.
For more information, visit Attraqt.