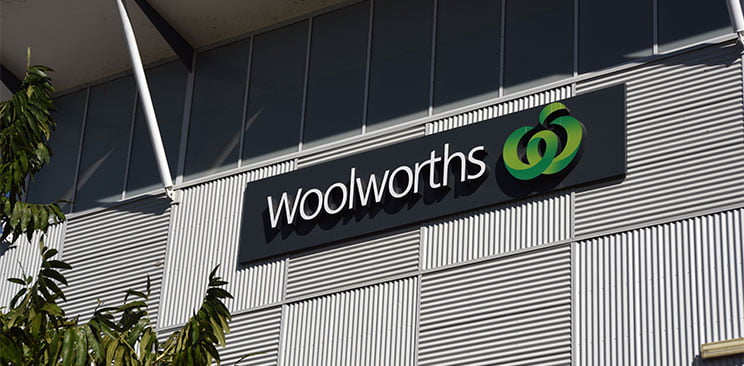 The latest results from Roy Morgan show that in the 12 months to December 2017, Woolworths has 32.2 per cent of the total grocery market (including fresh food), an increase of 0.8 per cent points over the 2016 result.
The Coles Group achieved 28.8 per cent share, ALDI achieved 12.1 per cent and IGA achieved 7.4. Other supermarkets and non-supermarkets (such as butchers, fruit shops, markets and convenience stores) made up the remaining proportion, with a 7.7 per cent and an 11.8 per cent share, respectively.
These results are from the Roy Morgan Single Source survey of more than 50,000 people per year, including more than 12,000 grocery buyers.
It shows that all the major supermarkets have a lower market share of the fresh-food market than their overall grocery market share. This is a result of the specialty retailers that compete in the fresh-food segment, such as bread shops, fruit shops, butchers, seafood retailers, etc. The best performers in this segment are the non-supermarket group with 30.2 per cent share, followed by Woolworths (26.7 per cent), Coles (24.5 per cent) and ALDI (nine per cent).
The survey also reveals a lack of loyalty when it comes to supermarket shopping with very few customers only shopping at one supermarket. For example, although 72.7 per cent of grocery buyers shop at Woolworths, a much lower eight per cent shop only at Woolworths. It is a similar situation with Coles shoppers, where 70 per cent shop but only 6.6 per cent shop exclusively. The store overlap in shoppers of the big two is very large, with more than half shopping at both Coles and Woolworths.
Roy Morgan Industry Communications Director Norman Morris says the recent announcement by Wesfarmers to demerge Coles is likely to result in increased pressure in the highly competitive grocery market.
"When Coles becomes listed on the ASX, it is likely to lead to increased analysis and pressure on their financial results and the obvious comparison with Woolworths," he said.
"Woolworths currently appears to have an edge over Coles, but both are facing increasing competition from ALDI and the arrival of others including Kaufland and Lidl that will put even more pressure on this market. Lack of loyalty among supermarket shoppers presents both a major opportunity for current players to gain customers, but also a good environment for new entrants to build a customer base, as we have seen with ALDI."