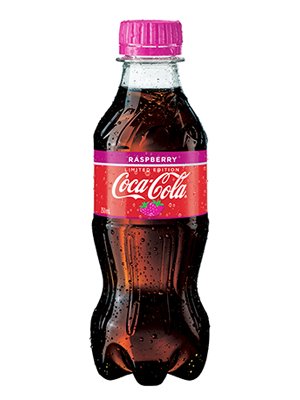 Coca-Cola's new summer-time flavour offering is said to have a "refreshing Coca-Cola taste with a delicious splash of raspberry flavour". The launch headlines the brand's major summer campaign, which kicks off this month.
The soft-drink company says the "fun and refreshing new flavour", targeting the young adult and teen market, comes to Australia one month after its launch in New Zealand, and follows the standout success of the brand's recent limited-edition flavours in Australia, including Coca-Cola Plus Coffee No Sugar and Coca-Cola Ginger.
Coca-Cola Raspberry is promoted as containing 25 per cent less sugar than Coca-Cola Classic in keeping with the company's commitment to reducing sugar across its product range.
Marketing activity is focused on the Australian summer, driven by social-media activity, influencer engagement, targeted premium retail out-of-home, PR and POS. Influencers including social-media personalities Josh Heuston and Brianne Worth and singer Cyrus Vill attended a pop-up 'summer-fun studio', where they could create customised content to promote the launch and further drive trial among teens.
Coca-Cola Australia Marketing Director Lisa Winn says the launch of Coca-Cola Raspberry is testament to the brand's commitment to innovation and strategy in giving consumers "more exciting, lower-sugar, great-tasting choices".
"We've seen how much Australians have been enjoying our other limited-edition flavours, so introducing Raspberry seemed like the perfect fit for the Australian summer," she said. "We're confident the new product will complement our existing range well and give Australians a fun, new, refreshing option this summer."
Coca-Cola Raspberry is available in a range of different pack formats and sizes including a 200ml mini can and 330ml glass.