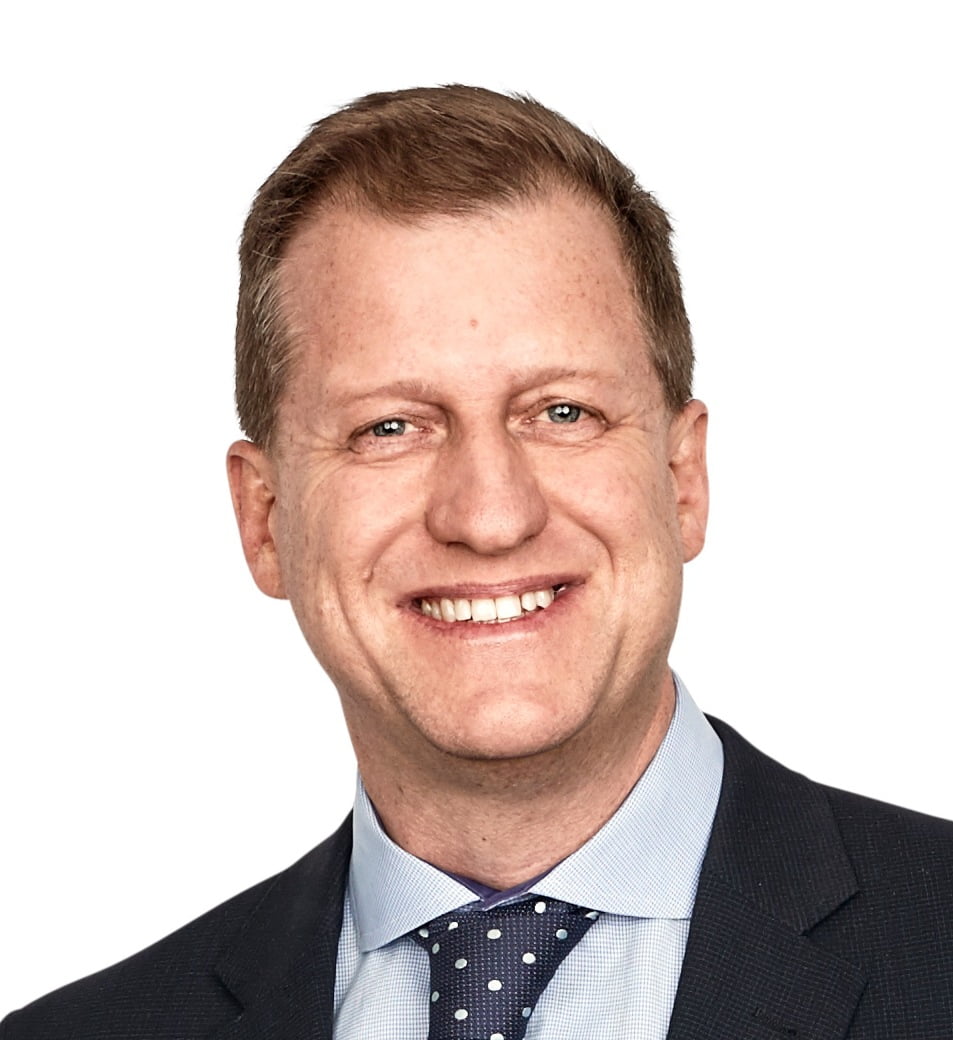 Superior Sales Consulting's Disruption Podcast series shares the stories behind some of the biggest disruptors in FMCG. Retail World has compiled highlights from Episode 2, 'Master of Change', which interviews former Coca Cola Amatil sales director James Lane (right).
Please give us a small snapshot of where you grew up, went to school and how you started in the industry?
I was born in Perth and I went to Hale High School and then studied at UWA. While I was studying, I was working for Myer in selling stereos and TV which is where I got my sales training from. At the end of my studies I realised I didn't want to be a scientist and so I moved to another company in Perth which was a small vending machine company. It wasn't actually owned by Coca Cola at the time but it was basically the Coke vending business. A year into that role, the company got bought out by CCA and I came over with that particular business. And 26 years later, I was still working for CCA.
Did that give you some sort of street skill in old school selling?
Yes, I got a lot of experience at a very early age in terms of getting contracts in the rough and tumble of the vending industry. There's a lot of small providers out there willing to sort of break a lot of rules or do what it takes to get the business. Our company was a small company and we did everything from fixing machines to delivering them and filling them, so it was a fantastic learning opportunity.
So how long did it take you to go from there to start managing a team and what did you learn?
It didn't take that long as I was already a manager back in Perth, managing the driver teams in the vending business. When I moved to Sydney, I took a step back and did repping for a while. Within a couple of years I'd moved up into management and then moved quite quickly into head office. So by 1999 I was working in head office in National Accounts.
During that period of time I learned to manage all different types of people, from the least educated and more militant types of employees through to managing key account managers who are obviously already educated and quite articulate. So I think a combination of managing both blue collar and white collar sales people gave me a good foundation for going forward.
How did you find the transition to the office environment? Did you find that was more suited to you?
I went through university and private school, so I was probably better suited to the key account management from the start. I think it was a good opportunity for me to spend some time with drivers filling machines and understanding what made the business tick before transferring back into head office. I suppose that's helped me set me up the rest of my career. Because of this, people say to me I've got the ability to see from the beginning to the end of the business and how it actually works. Therefore, when it comes to reorganizing the business, I actually know where its working and where it's not.
In the last 20 years, there's been energy drinks, water, kombucha and vitamin water. Can you tell us a time where you've been most proud about being part of that sort of sales disruption?
I think over my career the biggest thing that's changed is being a consumer. They've moved away from being brand loyal to try and lots of different things. They've also moved away from sugar and fat to health and it's not just a soft drink issue.
I think one of the probably biggest things I've been involved in was the Mother Energy relaunch. It was our seventh attempt to get into energy category. It was in a completely different package than what the industry was currently consuming at a different price point and today we have volume leadership in that category. Mother is also the only brand retained in any country around the world. So that was a good credit to the people involved.
How did CCA cope when sugared Coca Cola sugar was being attacked on all fronts, and did that cause alarm bells? Was there a time you thought this is quite overwhelming and disruption that may we may not be able to overcome?
No, there was never any feeling that it couldn't be overcome, I think you've got to attack it on all different fronts, you've got to look at how to get people to keep consuming Coca Cola.
Back at the time, it was seen as being a very big and different thing to help transition people out of drinking sugared Coke into a non-sugared variety. Diet Coke had been launched 10 years earlier and was mainly female skewed. So, this was more of a male focus drink. And on top of that, we've obviously you got waters like Mount Franklin. And on top of that launch sparkling waters. And even recently, in the last few months, we've acquired some businesses with ownership of kombucha and fruit juices. So, the company is continuing to evolve its portfolio to make sure it matches all consumer needs.
What sort of advice would you give to younger people getting into the competitive FMCG industry?
I think it's very good to make sure that you do tap into some people who have been around a bit longer or have been higher in an organisation – they can give you some advice and I would also say that, you know, move for opportunity, but don't jump too early.
I see a lot of people in organisations who don't get a job who then throw in the towel and go moving and jumping around and probably don't progress with purpose. They tend to move around between organisations very quickly. You interview a lot of people who have had 20 odd jobs of about a year each and you wonder what's going on. So I'd make sure that people did take those opportunities but took some time to consider what were the best roles for them to do for their career.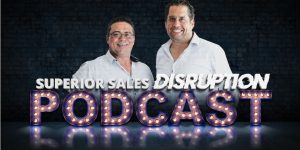 The above is an edited version of an interview conducted by Jamie Lobina and Mark Truelson for Superior Sales Disruption. To listen to the full interview, download the podcast from iTunes or from www.superiorsales.com.au/podcast. New episodes are released weekly on Wednesday mornings.