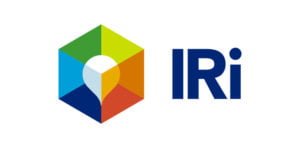 IRI has announced the appointment of Paul Hinds to the role of managing director for the Asia Pacific region.
Mr Hinds is a "highly experienced and accomplished global IRI executive", according to IRI. He will be based in the Sydney office.
IRI describes itself as a "big data and technology expert for consumer industries".
About Paul Hinds
Mr Hinds becomes managing director after an "extremely successful" period as senior vice-president of IRI's UK Retail Solutions business.
In his UK role, says IRI, he led the transformation of its retail business, introducing many new initiatives. These included the rollout of the IRI Liquid Data technology platform for retail and manufacturer clients.
He also grew and transformed IRI's engagement with retailers, establishing new partnerships with Tesco, M&S, Boots, Waitrose, Costco, Lloyds and One Stop.
Before joining IRI, Paul held leadership roles within commercial, consultancy and delivery functions. He also spent several years at insight consultancy Beyond Analysis. There, he led a number of client engagements, including Visa Europe, Kingfisher Group, Waitrose, Penguin Books and JustGiving.
'Global experience'
President and CEO of IRI Andrew Appel says Mr Hinds is the right man to help IRI grow in the region.
"Paul's proven ability to help retailers optimise the insights and value they gain from data to achieve tangible results, coupled with his background of more than 20 years of experience in the data and insight industry, are all strong attributes which will assist to deliver growth for our clients in the Australia, New Zealand, Hong Kong and South Korea region," Mr Appel said.
"We look forward to continuing our journey of growth, innovation and excellence with Paul's leadership, energy and industry acumen."
Mr Hinds added: "I'm really delighted to be joining the team in Australia. I'm looking forward to meeting and working with our valued clients across the region and welcoming new ones.
"We have many new impressive initiatives and product offerings to roll out across the Asia Pacific region that will fundamentally transform the ability for innovation and growth in our sector
"We're incredibly excited about this. It's a very exciting time for IRI, our clients and our market as a whole."