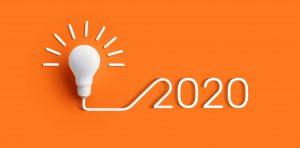 The Fast Moving Consumer Goods (FMCG) annual insights report by IRI® reveals the issues and trends for the 2020 FMCG sector.
"There are some serious problems and challenges facing the FMCG sector for 2020," says IRI Chief Commercial Officer, Alistair Leathwood.
"However, with problems also come opportunities. IRI is particularly focused on how businesses interact with the three Ps: pricing, promotion and personalisation.
"We believe that these three business measurements will define the success and failure of FMCG brands in 2020."
Big vs Small: Brand Loyalty on the Decline
IRI research shows that the size of a brand is becoming less and less of a competitive advantage.
"Smaller brands are gaining market share through fast thinking, agility and innovation, whilst also appealing to people's natural proclivity to back the underdog.
"Young shoppers in particular like the idea of option for the less 'mainstream' version of a given product," says Mr Leathwood.
Pricing
"Our research has found that price increases should not be automatic or baseless. They need to be a reflection of continuous product revitalisation in marketing messages, benefit tweaks and packaging upgrades," explains Mr Leathwood.
Promotion
"A targeted and data-based promotion strategy is pivotal to inventory management. Our research has also found that consumers react differently to promotions across categories."
Personalisation
"Personalisation and customisation can be a massive point-of-difference for brands looking to stand out. Brands will need to have an acute understanding of their customer in order to know what customisation options to offer."
The importance of Data
"For big brands trying to manage both size and speed, IRI has found that harnessing data and real-time analytics are key to being a fast-moving big brand. Big brands that utilise big data and technology will be the ones that outcompete their smaller competitors."
Optimising In-Store Performance for Growth
"The shoppers of 2020 are extremely focused. They want to get what they want and leave. Therefore, retailers must display a flawless in-store experience to keep shoppers inside."
Artificial Intelligence
"With AI doing much of the heavy lifting, your staff will have more time to do the things only a human can do, innovate and think creatively. Your focus should be entirely on finding the meaning in the data, rather than organising the data," concludes Mr Leathwood.