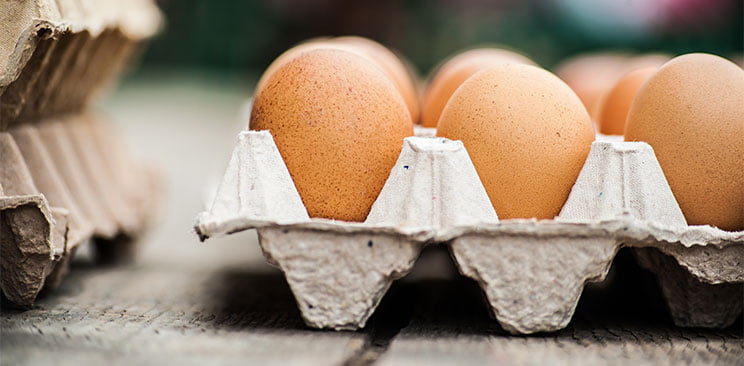 To offer guidance for egg producers, the ACCC has released the new National Information Standard on free range eggs, which comes into effect on April 26 this year. 
According the new standard, egg producers cannot use the term 'free range' on packaging unless the eggs were laid by hens that: had meaningful and regular access to an outdoor range during the daylight hours of the laying cycle; were able to roam and forage on the outdoor range; and were subject to stocking density of 10,000 hens or fewer per hectare; and that outdoor stocking density is prominently displayed on the packaging or signage.
ACCC Chairman Rod Sims said: "Shoppers are willing to pay a premium for free-range eggs, but only if the chickens genuinely have regular access to an outdoor range. From April 26, free range must only be used by compliant egg producers, so consumers can have confidence in the products they're buying. If an egg producer's hens are using the outdoor range on a regular basis and they satisfy the stocking density requirements, then the producer can call their eggs free range."
The new standard also highlights egg producers' obligations under conduct provisions of Australian Consumer Law, which includes representations made through marketing activities, product packaging and advertising.
"If egg producers use images, pictures, or words other than 'free range' that imply their eggs are free range when they're not, this would likely raise concerns under the Australian Consumer Law," Mr Sims said.
"The ACCC is monitoring the market to ensure that free-range claims are truthful and accurate and will continue to take action against those that don't comply."