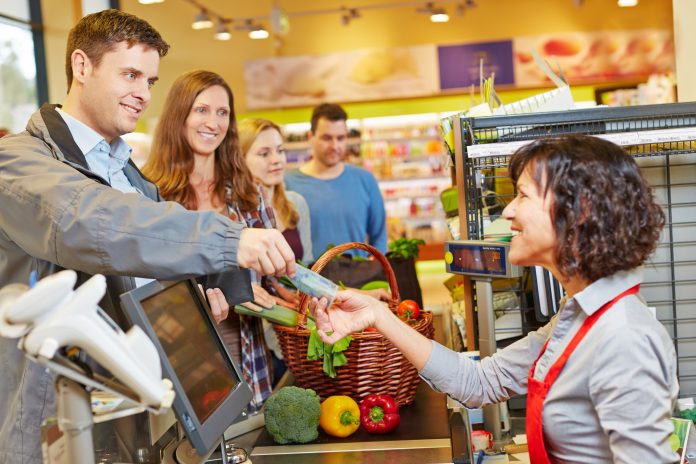 Are Aussie shoppers becoming more savage when it comes to their in-store shopping expectations?
New research from Humanforce shows that 63% of shoppers would leave a store, and find a product elsewhere, or never shop at the store again if their expectations weren't met.
Customer service is becoming even more important.
73% of Australian consumers say a positive customer service experience when shopping in-store, is even more important to them now, than it was prior to the pandemic.
"Retailers are continuing to face extremely difficult conditions, with Australia being dragged into recession by Covid-19," says CEO of Humanforce, Clayton Pyne.
"However, our survey has found that despite the negative flow on effects of the economic downturn on retail, there is no room for retailers to drop the ball on consumer expectations, and instead they must work harder than ever before to step up their customer service game."
Mr Pyne continues, and says that expectations since the pandemic, are sky high.
"This means, one bad experience or poor customer service interaction could see a shopper abandoning their purchase, or even the entire brand forever, and being sent straight to a competitor."
Essentially, customers are wanting the same fast and efficient convenience that they experience with online shopping.
Furthermore, 88% of Aussie consumers say that they find they know more about a brand and its products than the sales associate when shopping in-store. 30% say they found customer service levels bad or mediocre.
"The reality is though…" explains Mr Pyne.
"…is that churning through and not investing in retail workers will lead to sales associates that under perform and undermine customer service levels, sales and brand loyalty, during a time when retailers can least afford it.
"Conversely, investing in retail sales associates over the long-term and ensuring they are engaged, well trained, knowledgeable, loyal and motivated, will help retailers to deliver the best possible customer experience to shoppers, helping to grow brand loyalty and sales."
Learn more at Humanforce.com.
Read more at retailmediamagazine.com.au