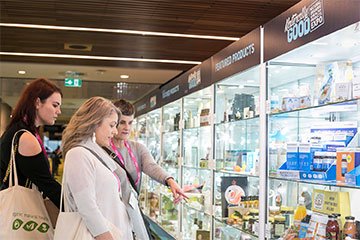 Naturally Good, claimed to be the largest expo for healthy retailers, brands and practitioners in the southern hemisphere, is returning to Sydney at the end of this month and is slated to be the biggest event to date.
Recognised as Asia Pacific's go-to event for sourcing the latest healthy, natural and organic food, beverage, beauty and home-living products, Naturally Good is a must-attend for anyone in the industry. The vast range of complementary medicines, vitamins and supplements has also seen the show continue to grow and evolve since its inception in 2015.
Each year, more than 6,000 visitors descend on the event and its continued relevance is no surprise when you consider that Australia is home to an increasingly health-conscious population. As a result, Australian businesses are looking for options to satisfy the growing demand for natural products – and that means everything from beauty to food.
As well as the demand for healthy and natural products, complementary medicines are also now used by about 70 per cent of Australians – making it clear that retailers and health practitioners must remain ahead of the curve on the latest products coming to market.
Answering this need, the Complementary Medicines Pavilion at Naturally Good will bring the industry's newest and most in-demand products to the fore.
Not just a place to source products, Naturally Good is a total business event that will also offer extensive learning opportunities. Bringing together industry leaders from around the country and the globe, a one-day Business Summit will take place before the expo. Plus, the show floor will offer a two-day seminar program, and a Practitioner Theatre to create an "immersive experience" of business, networking and education across all facets of the health-and-wellness retail market.
When: Business Summit – April 27, 2018; Naturally Good Expo – April 29-30, 2018.
Where: ICC Sydney Exhibition Centre, Darling Harbour, Sydney.
Registration: Open now – https://naturallygood.com.au/