Toblerone has launched its Valentine's Day campaign, celebrating Australian's "unique and different quirks", through the creation of bespoke temporary tattoo designs.
Created in collaboration with tattoo artist Coco Loberg, the designs aim to inspire Aussies to celebrate the unique quirks that they love about their partners, friends and family that make them who they are and acknowledge 'Your Quirk is Why I Love You'.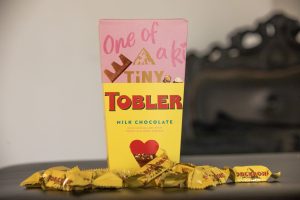 "At Toblerone, we are all about celebrating the things that make us unique and different, encouraging people to 'Be More Triangle'," says Mondelēz Senior Marketing Manager ANZ Kathy De Lullo.
"This year, for Valentine's Day, we wanted to go beyond simply saying 'I love you' and instead inspire Australians to tell their loved ones – whether it be a partner, family member, best friend or other – that they truly see and love them for all that they are – quirks and all!"
Ms Loberg adds: "Quirks are the best. They're my favourite thing that defines us and makes us different from one another – a wild walk or half faced smile… the more unique, the better. I wanted to showcase this in the designs as part of this campaign to show that quirks are our best bits and should be celebrated.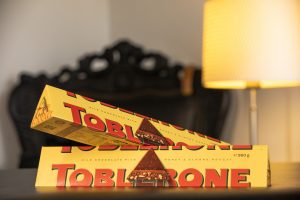 "All of the designs were inspired either by my own relationships or my experiences as an artist – I've had people from all walks of life come through my studio and have been so honoured to be able to bring their ideas to life. As far as tattooing goes, designs have become more and more personal over the years which often have been inspired by something that they love about someone in their life – whether it be in a family member, best friend, or partner."
As part of the Valentine's Day campaign, Toblerone has released a 240g 'One of a Kind' gift box, featuring individually wrapped Toblerone milk chocolate tiny pieces, with chewy honey and almond nougat. The limited-edition product is available at Coles, Metcash stores, Target, and Big W for a RRP of $14.
The "iconic" 360g Toblerone milk chocolate bar is also available for purchase at supermarkets nationally for a RRP of $12.