Returns is often recognised as a rather costly service for retailers, therefore Hubbed is launching Hubbed Returns.
While online shopping has proven to be wildly successful over the past year, there are always going to be consumers unhappy with their purchase.
Research reveals that 98% of Aussies shopped online in the last few months, and with that, 36% have returned items from those online purchases.
What is it?
It's a returns management platform that enables SME retailers to offer customers an automated returns service.
Hubbed Returns allows retailers to redirect their customers from their shopping sites to a ready-built 'returns' page.
Retailers can brand and customise their returns page through an admin panel to ensure a seamless experience for the consumer. This way the platform requires no technical integration and also features a flat-rate price model.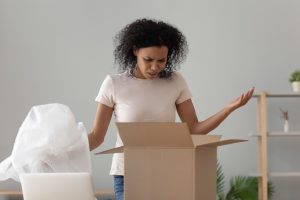 "Knowing that returns is a common pain point for retailers, we established an easy-to-manage returns solution that simplifies the process for both retailers and customers," Hubbed CEO and Founder, David McLean says.
"It also provides end to end returns visibility, from the moment a customer books a return to when the order arrives at a drop-off location. It not only provides a more affordable solution for retailers but also eases pressure on customer service staff.
"The ability for retailers to release customer credits faster through our service, if their returns policy allows, can also help increase buyer loyalty. Faster reimbursements may motivate customer to purchase more with a Hubbed retailer partner over another."
The price is $49.95 per month plus $8.50 per parcel for retailers. It includes access to Hubbed collection point network, a customisable returns portal and return freight tracking.
For more information, please visit the 'Why Returns with HUBBED page'.
To view additional research and findings related to online shopping by Hubbed, click here.